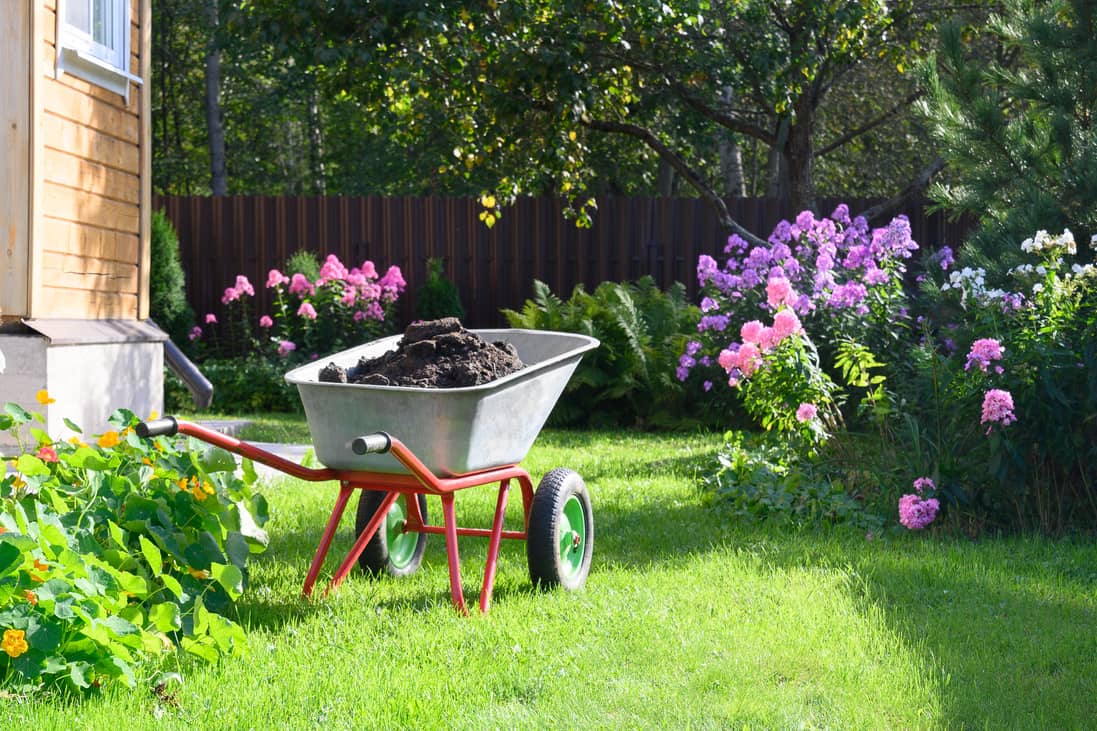 When it comes to your lawn, fertilizing it is expected. If you as a homeowner expect to maintain a plush green lawn, then fertilizer is definitely a requirement. Knowing when to fertilize your yard is necessary for the success of growing a healthy lawn. Is it too late to fertilize my lawn? Knowing what type of grass and when to fertilize, will determine how healthy your lawn will be.
Let's take a look below at when it is too late to fertilize your lawn.
What Types Of Grass Do I Have
Before you go and start fertilizing your lawn, you must first know what type of grass you have. There is a variety of grasses available to each homeowner. Before you spend money on a fertilizer understand your lawn. Let's take a look at the various types of grasses.
Combination – if your grasses are combined you will notice the warm-season grasses turn brown after the first time a frost comes. The cool-season grasses will be green as long as it is cool. However, during the summer months, the grasses will burn out if the temps are excessively high.
Warm-season grasses – these grasses are typical in the southern states. Warm temperatures allow these grasses to thrive. They are tough and will form a thick grass layer over time. The top warm-season grasses are St. Augustine, Centipede, Bermuda, Zoysia, and Kikuyu grasses.
Cool-season grasses – consist of grasses like tall and fine fescue, Kentucky bluegrass, and ryegrass. Lower temperatures create great conditions for a peak growing season. Early spring and early fall make the grasses dormancy turn to growth.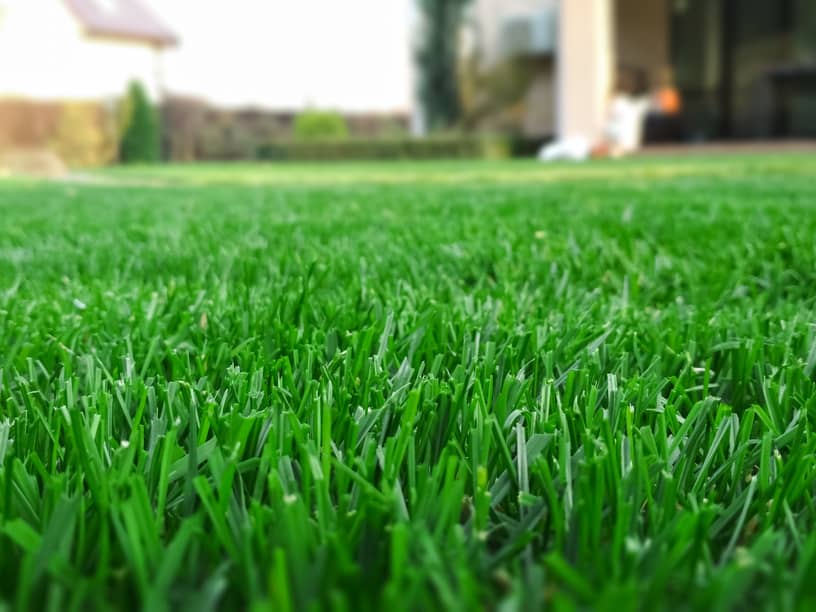 When Should I Fertilize The Lawn
Believe it or not, there are two main seasons that are considered optimal growing seasons. You have your primary or main growing season in the spring and fall or the late spring and summer warmer season. Let's take a look at the differences between the two.
Primary growing season – temperatures range between 60 and 70 degrees Fahrenheit. Heavy fertilization is recommended in the fall and spring growing periods. You will apply one to two pounds of nitrogen-rich fertilizer to cover up to 1,000 square feet of a yard per year. Check your local hardware store for the best fertilizers to meet your grass needs.
Optimal growing season – temperatures range between 80 and 95 degrees Fahrenheit. As the grass begins to turn green in the spring you will want to fertilize the lawn. You should apply between three and four pounds of nitrogen-rich fertilizer to cover up to 1,000 square feet of yard. Utilize slow or quick-release fertilizer to ensure it is absorbed before the temperatures get too hot. Make sure to water the grass often to ensure the fertilizer is taken into the soil and rinsed from the grass blades. After the hottest part of the summer has passed, apply another fertilizer application.
To Fertilize Or Not Fertilize
Fertilizing your lawn can be determined by what type of soil the grass is growing on. You could prefer to utilize low organic impact gardening in order to cultivate your grasses. This is to keep any fertilizer from running off into your water source. Let's take a look at the differences between organic lawn fertilizer and non-organic lawn fertilizer.
Organic – organic materials that are naturally made, rather than synthetic chemicals. Mulching mowers that chop up the grass as you mow can provide new nitrogen resources to the lawn. Great natural resources, however, are less likely to carry an abundance of nutrients like phosphorus, nitrogen, or potassium.
Non-organic – chemical lawn fertilizer that carries enough turf builder to also kill weeds, and prevent weed growth. They are great for flowers and vegetable growth. Also, they offer seasonal varieties for various applications. Most contain a combination of grass booster and herbicide.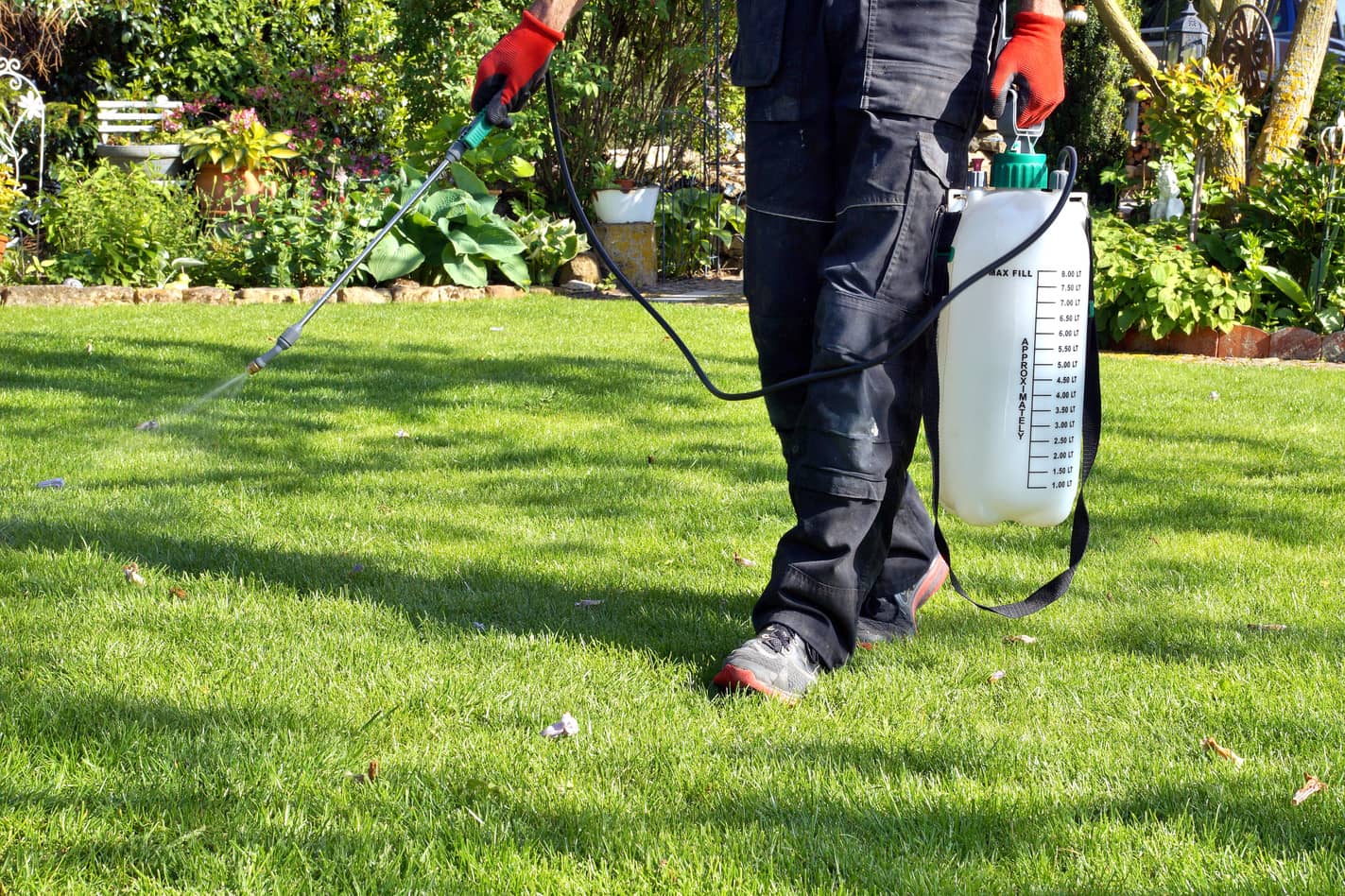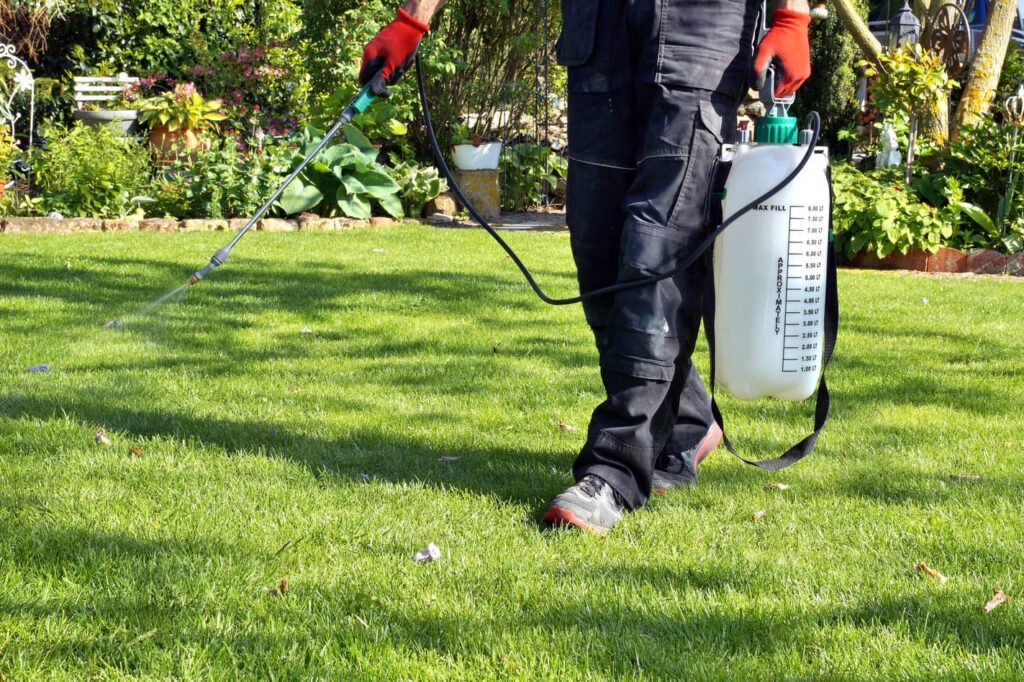 How Should I Apply Fertilizer
Most fertilizer companies get excited about their fertilizing schedules in order to keep you purchasing their product. It is best practice to start with a small dose of the recommended fertilizer rate. Take notice of the yard's growth and if you do not see a response, you can add more fertilizer. Give your yard at least two full seasons to really determine how much more fertilizer you might want to add.
How Much Does It Cost
Depending where you live and the size of your yard will determine how much you will pay for lawn fertilization. On average, one lawn fertilization can cost you $50. The national average cost range for lawn fertilization is between $75 and $400. Most homeowners will pay $230 for their lawn fertilization service.
Recommended Maintenance
Now that you know about fertilization, let's take a look at some other areas in the yard. One of those is ornamental grass. Sometimes the ornamental grass will turn brown. This is due to overwatering or underwatering or they are just dormant because it is winter. Before you replace them, read up on what might be going on.
Another area to check is the landscaping. You want to make sure that it doesn't attract bugs so adding rock near the house is best. Since it is not a food source and doesn't decompose, you won't have to worry about bugs.
Lastly, the sprinkler system can over-irrigate the lawn and this will cause damage to the soil. It can cause the soil to have low oxygen, thus keeping them from growing. Additionally, it can lead to faster weed growth.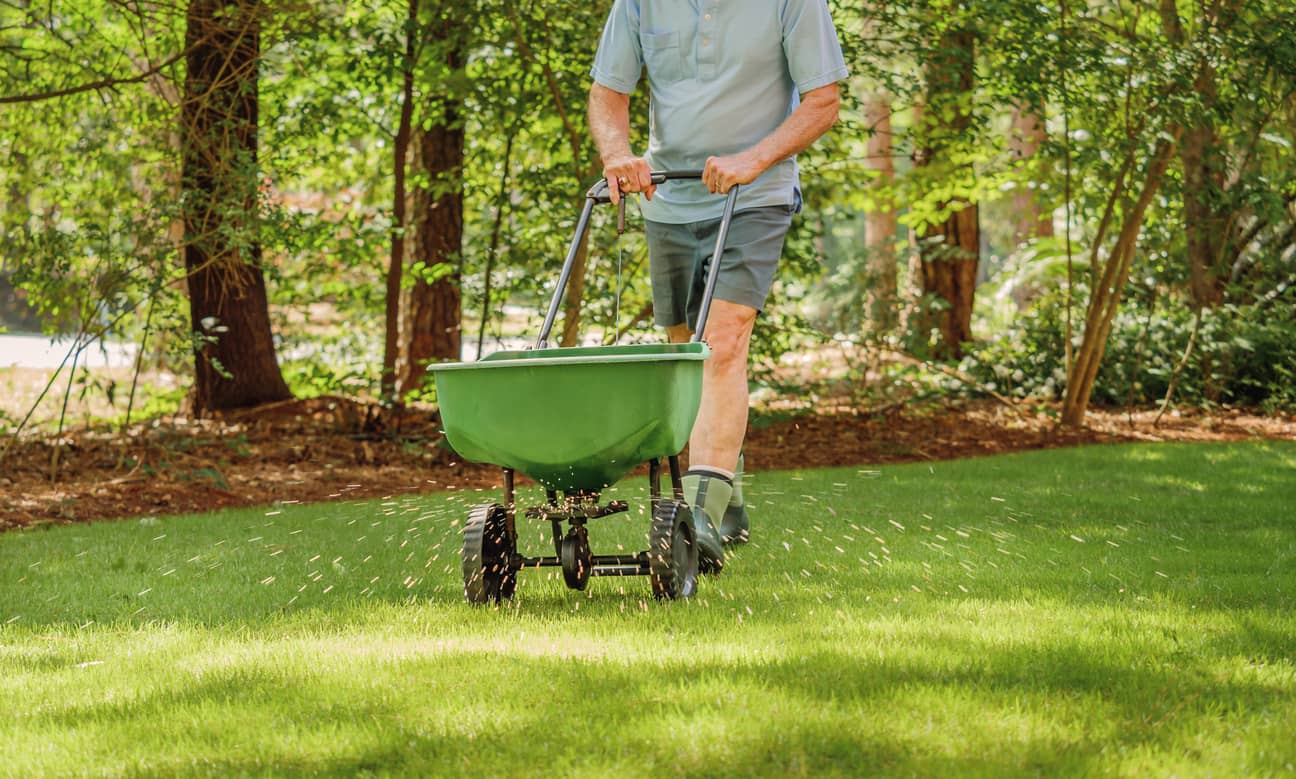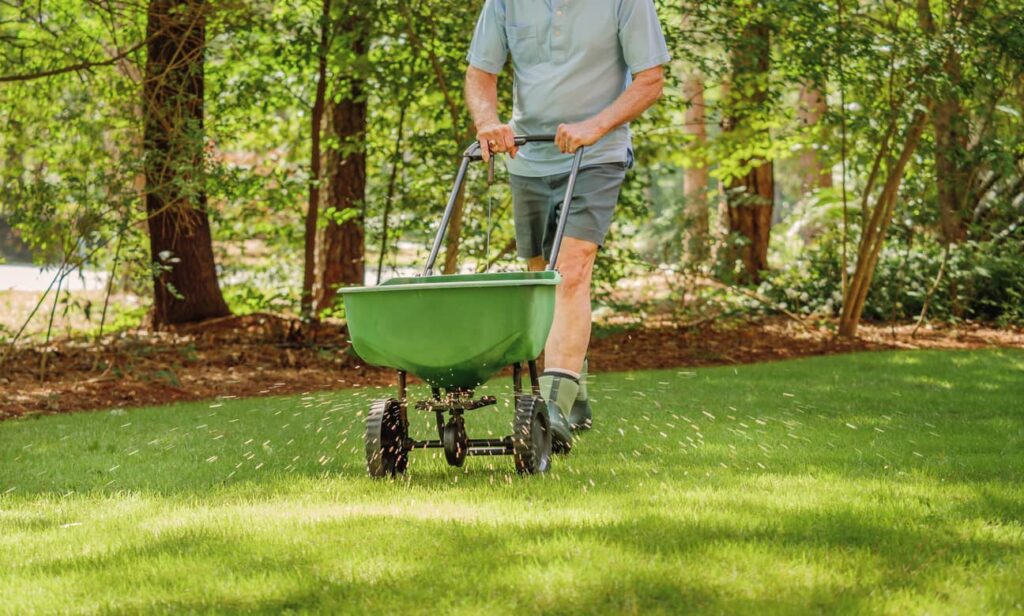 When to Call a Professional
When it comes to fertilizing your lawn, you should always consult a professional. Contact your local horticultural landscaper to determine what type of soil that your yard sits on. Understanding the acidity of your soil and what minerals your soil contains will allow you to make an informed decision regarding your fertilizer choices. If you aren't sure who to call, reach out to your local home inspection team. They can inspect your lawn and recommend a reputable professional landscaper to test your soil levels.
Conclusion
Finding the right company to fertilize your yard can be challenging. Homeowners should make every attempt to determine the proper fertilization services needed for their yards. Call on your local home inspection team and see if they offer a lawn fertilization service. Reach out to Honor Services to assist you with your lawn fertilization services while conducting a thorough home inspection in Melbourne, FL, and surrounding areas.