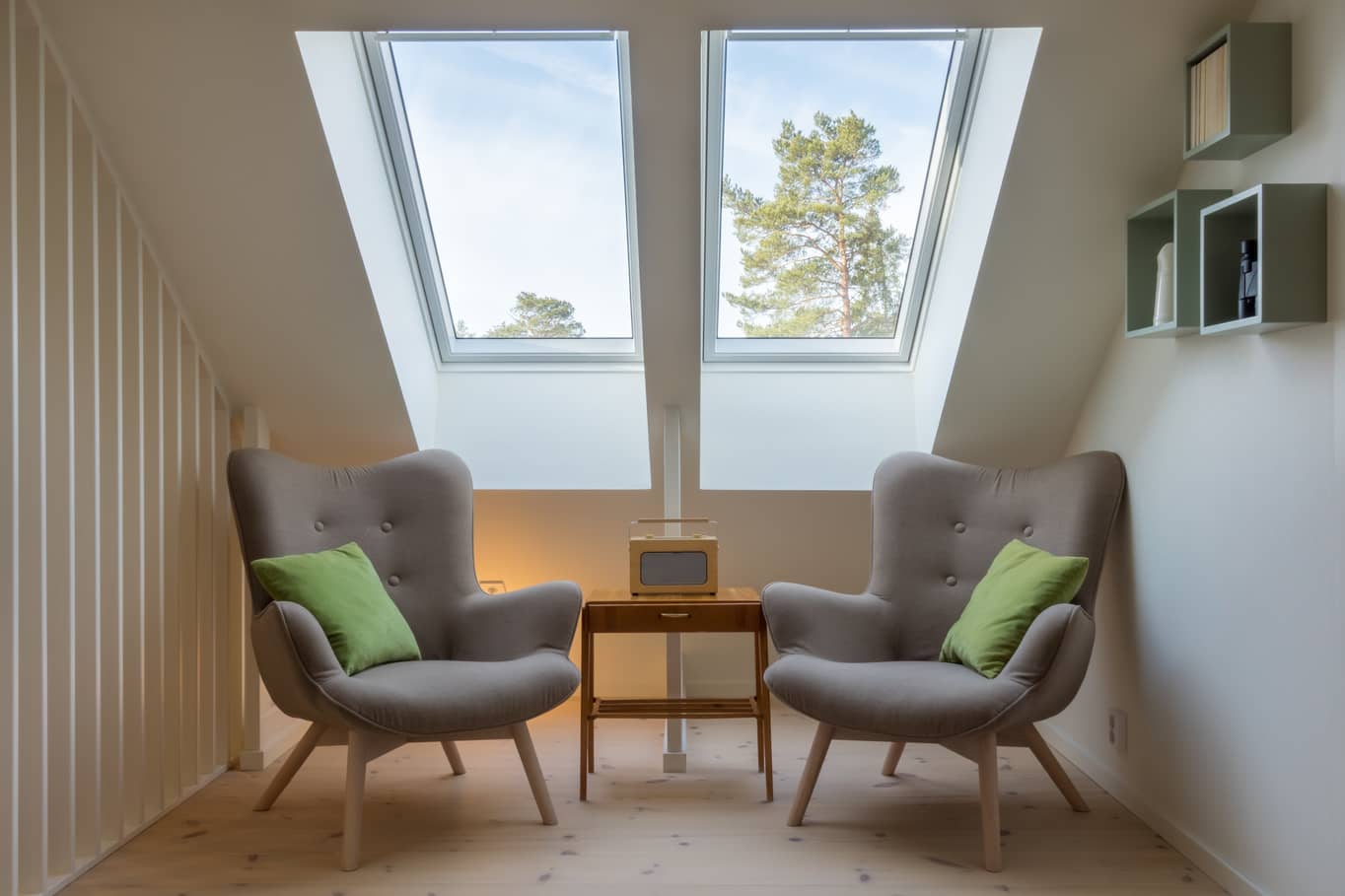 Living in Florida, the sunshine is out almost all of the time. Most homes do not have skylights, however, this could be a great addition to any home's curb appeal. Before deciding if you should install new skylights, understand if they are a good fit for you. Also, note the maintenance for your added skylights. Are skylights a good idea? Yes, they can provide better climate control in the home, more natural lighting, and a creative look to the room.
Let's take a look below at the pros and cons of installing skylights in your home.
What Is Good
Many projects in your home can bring you many surprises of goodness. Let's explore the pros of having skylights installed.
Energy Cost Reduction-installing skylights allows you to cross ventilate your living space. Also, the natural sunlight can heat the room more quickly and more energy efficiently in the winter months and can cool down the same space in the warmer months. Both of these will reduce the cost of energy in your home, as you will rely less on your air conditioner or heating sources.
Natural light-most homeowners add skylights to gain natural light in their home. Opening up the room with some natural light from the roof and ceiling can be rewarding. Additionally, this can improve your mood in the home and make you feel warm and cozy in your workspace.
Curb appeal-adding a project like skylights can often enhance your homes value and desired resale value. Providing an open look and natural light atmosphere is a huge opportunity here.
Natural views-imagine being able to look and out at the night sky and seeing the stars and the moon while sitting on your coach. The natural views can be very therapeutic and you enjoy the open space in your home a lot more.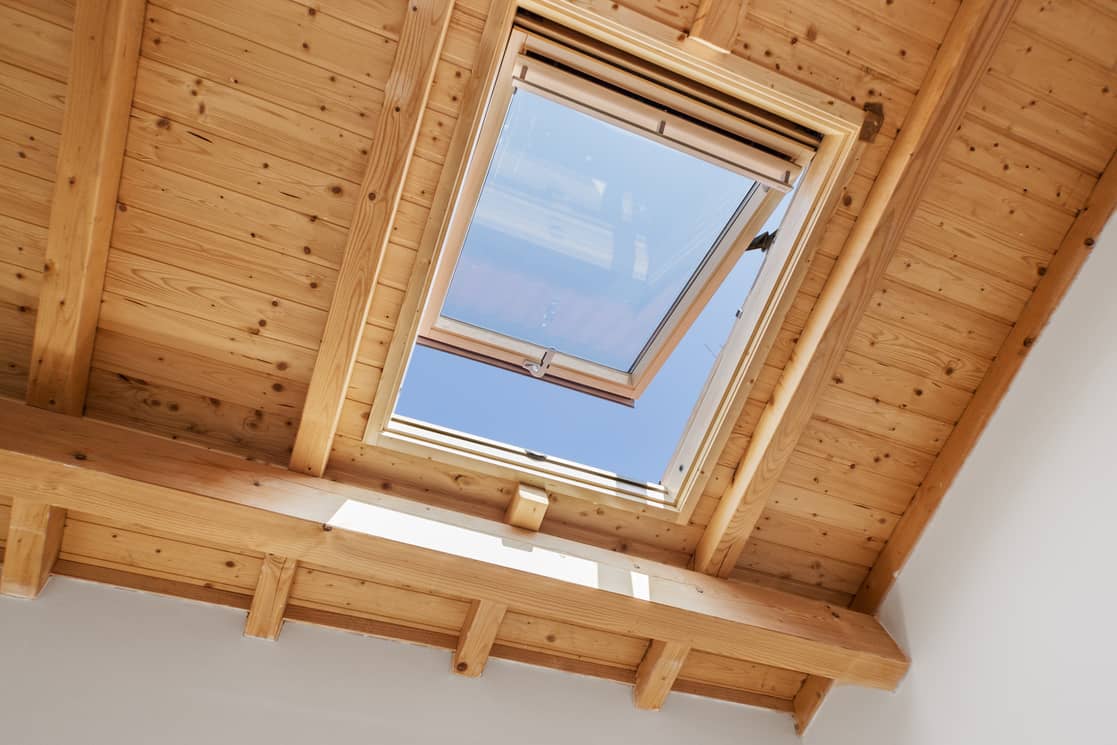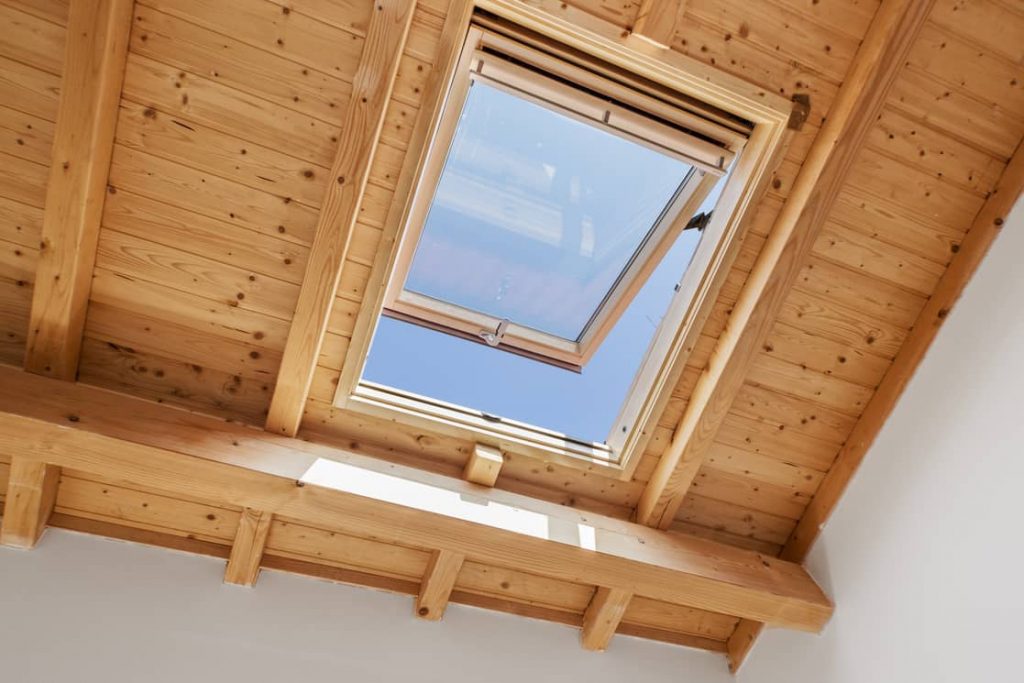 What Is Bad
Big projects like skylight installation must be done correctly and appropriately. Something to think about is there can be a lot of mistakes made if the contractor doesn't know what they are doing with the roof and skylight opening. Here are the most popular cons to this project.
Might not be curb appeal-not every homeowner desires a skylight in their home. So, when it comes to resale, you might not have an easy go of it.
Is it cost friendly-make sure you consider the cost vs the return on investment. Repairs or replacements over time could be challenging and cost you more in the long run.
Bad purchase-getting talked into a cheaper version with a poor warranty is never a great way to go. Either do it correctly and select what makes sense or do not risk the holes in the roof.
Location needs-choosing a bad spot on the house that doesn't give you the best angle to access natural light and keep the home in the feel good spot that you expected.
The right contractor-choosing the wrong contractor for replacement or prepare can cost you a lot of extra headaches and money. This is in addition to making sure that you select the licensed professional that has skylight experience.
Never DIY-installation or replacement of a skylight is never a good idea. Make sure that you don't go "weekend warrior" to create a new curb appeal on your home.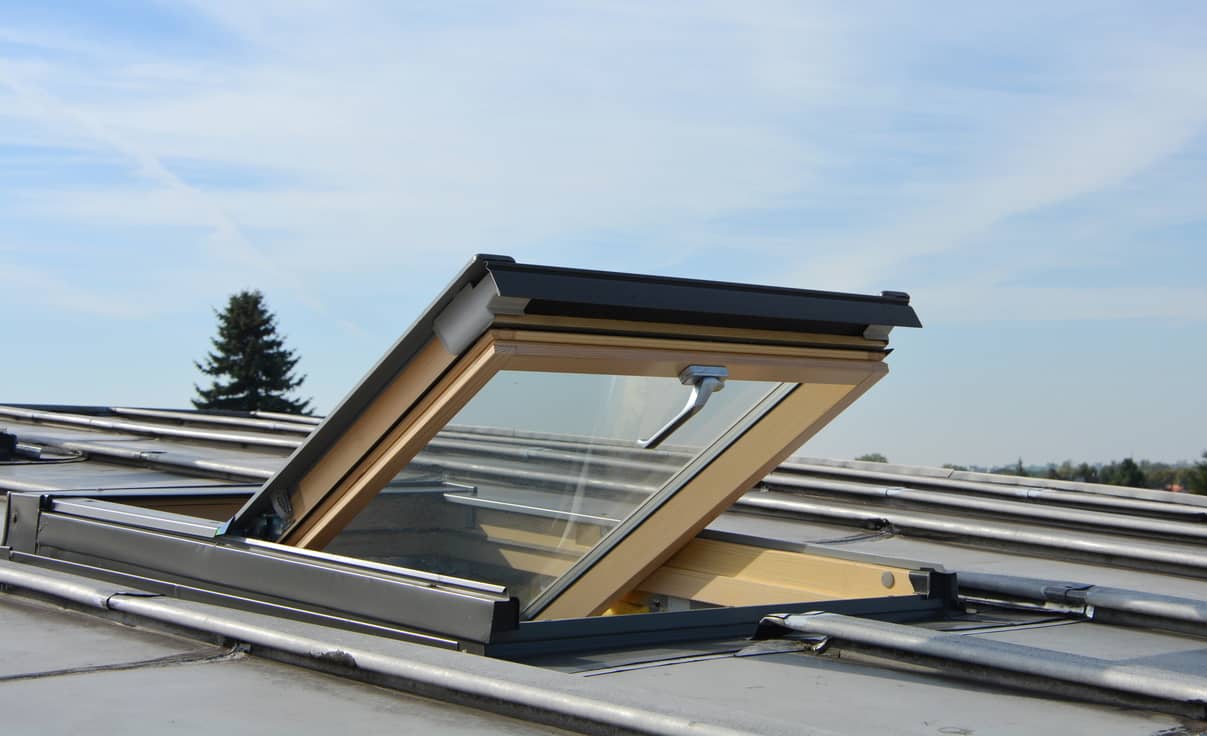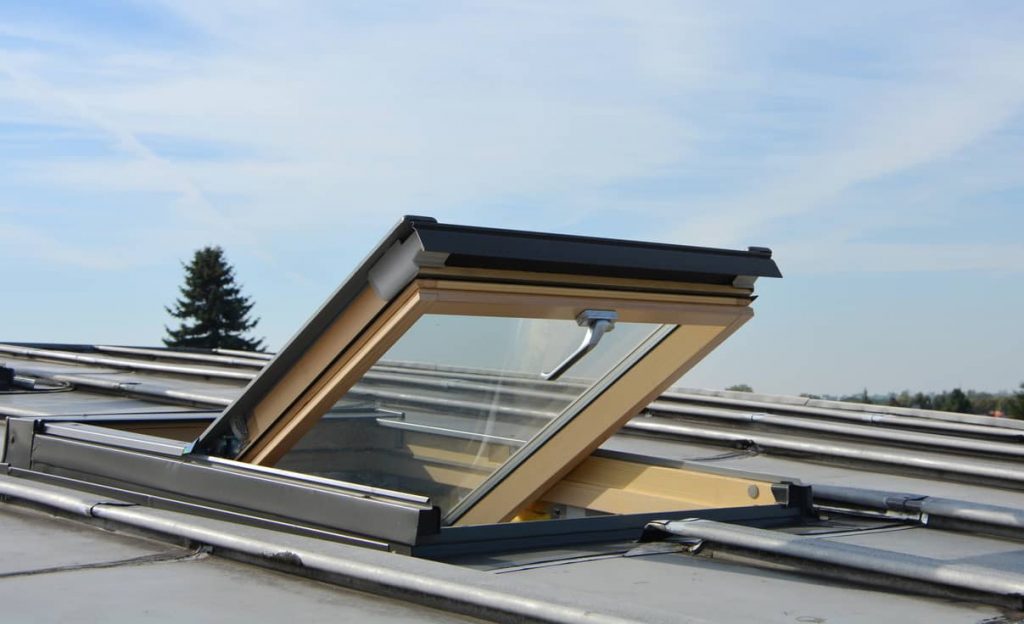 Most Prevalent Repairs
Just like with anything that opens, the seals are typically the areas that leak the most. In the case of a skylight that is no different. Also, the second most damaged area of a skylight is the frame of the glass or the glass itself. If your skylight glass cracks, your only option is to replace the skylight.
Luckily, if you find that your skylight is leaking, it is typically the flashing on the roof that surrounds the base of the skylight. You can easily repair the flashing and reseal that roofing area. Also, keep in mind that some skylights are made with metal products that can rot or rust. Keep an eye on this, as they will need to be replaced.
Additional Choices
Believe it or not, there is another alternative to purchasing and installing a skylight. Have you ever considered a tubular skylight, also known as a light well skylight? These products are less likely to leak and have condensation issues. The tubing has a mirrored material that reflects the light down the tube and into the home. This provides the natural light that you desire with less cost.
The top reasons for selecting a tubular skylight are as follows:
Cheaper
Less likely to leak
Easier to get hurricane rated (In places like Florida) as they are smaller than traditional skylights.
How Much Do They Cost
Installing skylights in your home can vary depending on the type of skylights you have selected and the price of labor in your area. Hiring the right professional contractor is key here. The national average is fairly drastic. The rates go from $900 and $2,300, with the national average being approximately $1,500. Make sure you price out various contractors with free estimates. This can be a big investment and you want the job done correctly.
Other Recommended Maintenance
While you are having your skylights installed, it is recommended to also have your roof inspected. Having a roofing checklist that your licensed professional contractor can reference is also a smart idea. If this isn't enough, you can always reach out to a professionally licensed roofing contractor.
If you find that the skylight is leaking, make sure that the skylight is closed and there is no debris in the track area. You also want to make sure there is no damage to the window.
Lastly, if you are planning on selling your home or purchasing a new one, hiring a realtor is a great idea. He/she will know what to look for in the home, what is really curb appeal, protect you, and weed out any potential problems.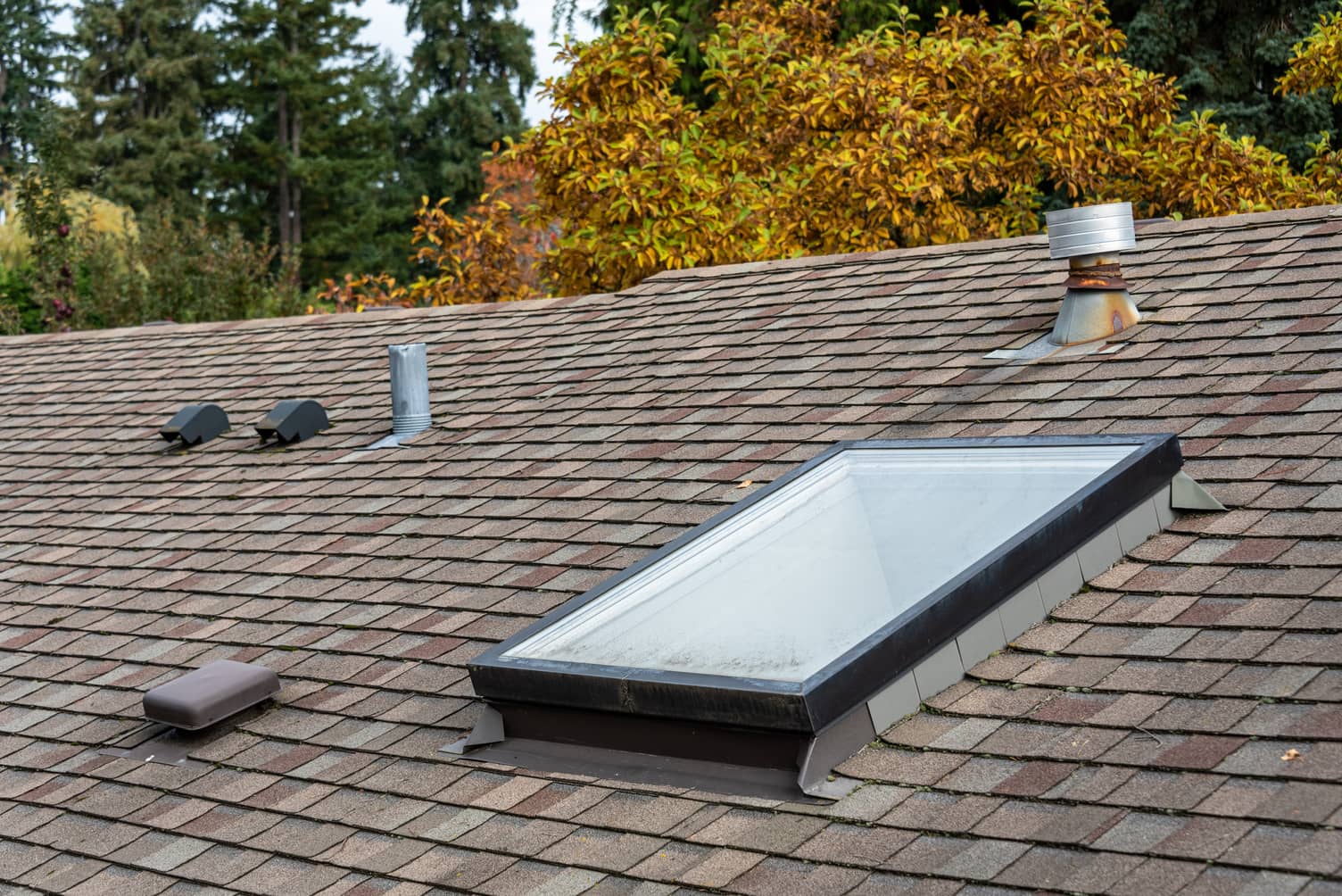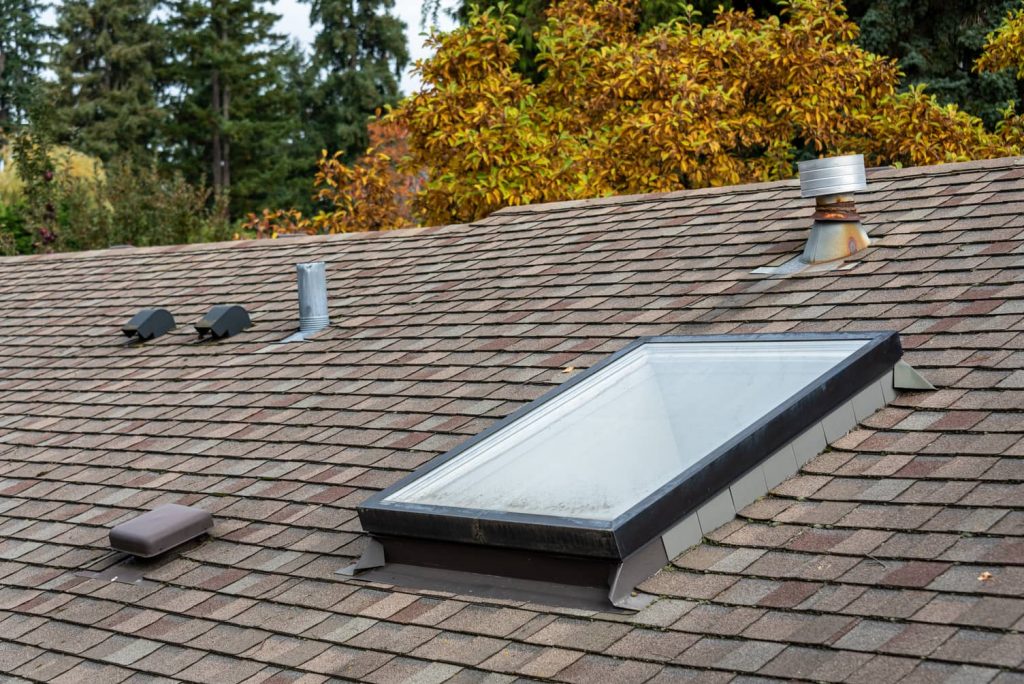 When Do I Call A Professional
Anytime you are working on a big project such as installing new skylights, you will want to call on a professional contractor. It is highly recommended that you reach out to your local home inspection team to conduct a home inspection so that you can also have your roof inspected.
The local home inspection team can refer you to reputable licensed professional contractors who can get the job done. Also, skylights have a risk of leaking and you want to make sure that you hire the best company for installation.
Conclusion
Don't let anyone fool you, having a skylight does not take a lot of maintenance. However, they are known to leak on occasion if they aren't maintained properly and yearly. Additionally, your best bet is to have your roof inspected yearly, while you are having a home inspection done.
Maintaining these areas can ensure that you get a lot of years out of your new home addition. If you are unsure of the issue, give your local home inspection team a call, Honor Services is your best home Inspection company in Brevard County, FL.