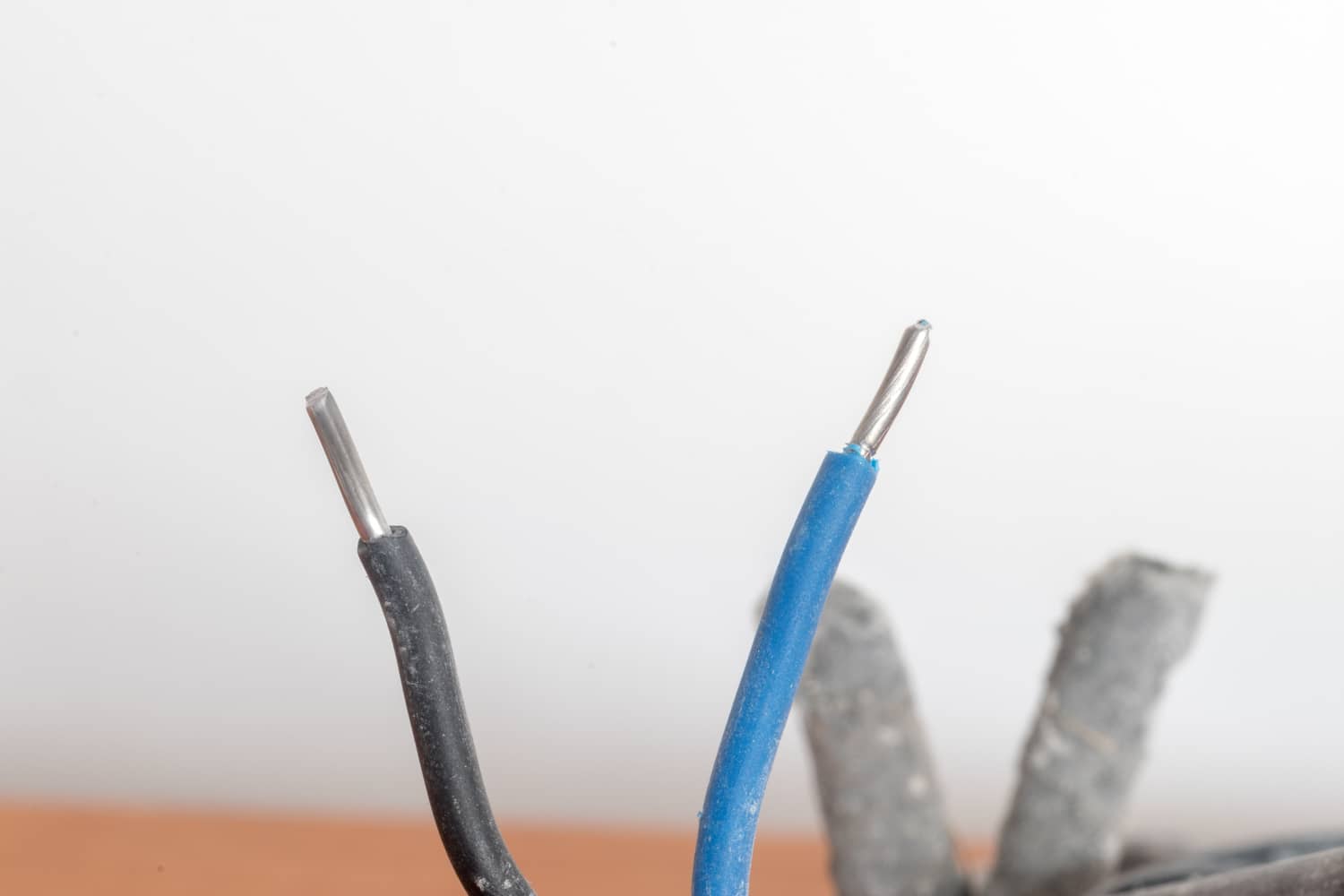 When it comes to buying a home, there are a variety of important areas to have inspected. All of your major home systems from plumbing and electrical, to roofing and HVAC, need to be inspected. You will also have other areas inspected during a full home inspection. As a home buyer, you will want to focus on the safety of your family by ensuring that all electrical wiring is done correctly. Working electrical systems are important to ensuring a home fire is not going to occur. Will aluminum wiring pass inspection? Most home inspectors will identify if aluminum wiring has been used and recommend a copper swap out. Copper electrical wires are what is recommended in all home electrical wiring systems.
Let's take a look below at why aluminum wiring is not a good idea.
What Is Aluminum Wiring
Keep in mind that there are two types of aluminum wires. It is possible to have solid aluminum wiring and multi-strand aluminum wiring in your home. Out of the two types, solid aluminum wiring is can cause issues. It is an alloy metal wire that was produced between the mid-1960s and mid-1970s. Multi-strand aluminum is code approved as it is used for your major appliance connections and service entrance cables.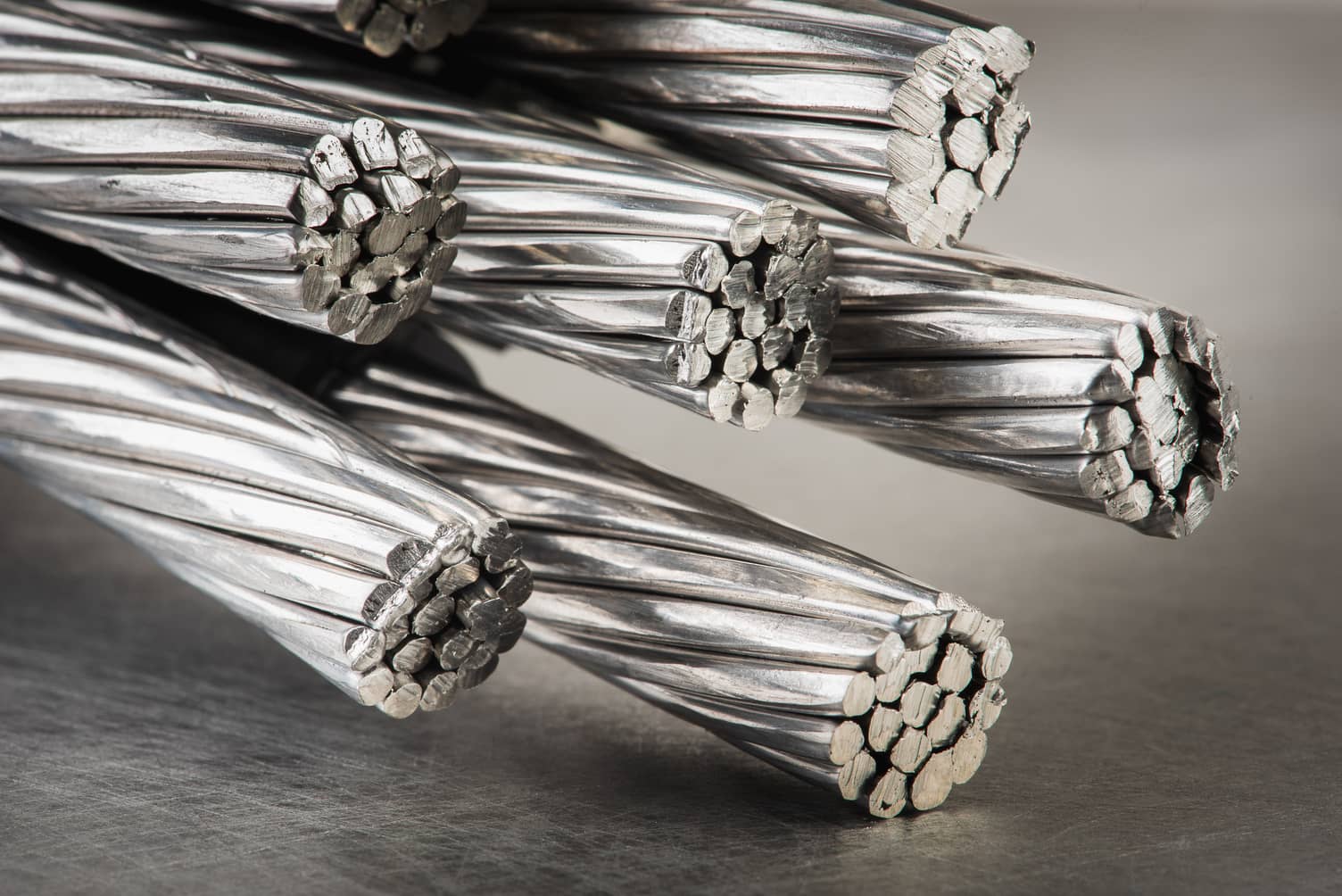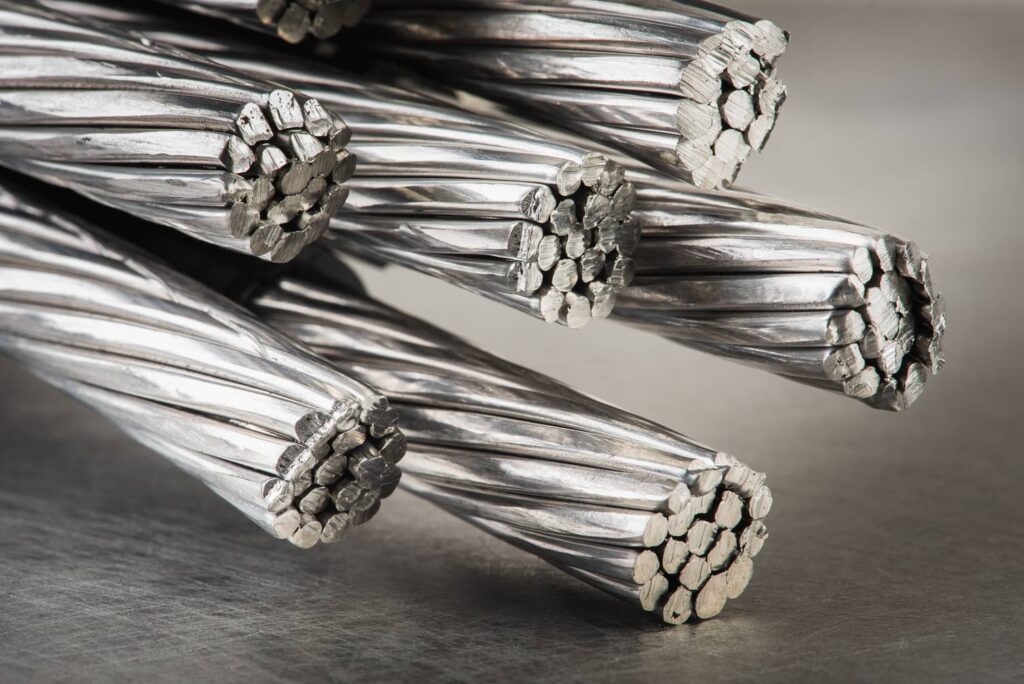 How Is Wiring Typically Inspected
There are two standards when it comes to reporting aluminum wiring in a home. According to the International Association of Certified Home Inspectors (InterNACHI), the home inspector is only responsible for identifying a need to correct the solid conductor aluminum branch-circuit wiring if seen during the inspection.
Whereas the American Society of Home Inspectors (ASHI) only recommends that the home inspector describe the wiring type and make note of the aluminum wires when they are visible. A home inspector would not typically open an electrical receptacle wall box to look for the wiring type used. Typically, the home inspector will identify the aluminum wire that is a light-gray metal at the neutral bus bar inside the electrical panel.
What Are The Issues
Believe it or not, there are many issues with aluminum wiring. In most cases, they are not safe wiring to have in your home. Make sure that your home inspection is thorough during the home buying process. Let's take a look at what potential issues could arise due to aluminum wiring.
Disconnection – as electrical currents are sent through the wiring, the vibration that is caused may loosen the connection. Aluminum wiring is so weak, that it vibrates more violently than other metal wiring.
Oxidation – oxygen, moisture, and temperature can cause aluminum wiring to break down. If the iron oxide is developed the aluminum wire will trap more heat and this could cause it to overheat and cause a fire. Additionally, as extreme temperatures are present, the aluminum can expand or contract and cause a weak connection.
Soft metal and easily worn down – aluminum is so weak that it often bends, breaks, and deforms. If you have aluminum wires they can break down internally and this causes a weakened electrical flow. If the electrical current has nowhere to go, the wiring will heat up and possibly reach fire hazard conditions.
How Would I Know
There are a few indicators that could have a potential for aluminum wiring in the home. Let's take a look below at when the likelihood that aluminum wiring was installed in a home.
As of the early 1970s, wiring-device binding terminals are marked with a CO/ALR. This stands for copper and aluminum revised. Meaning, that copper has replaced the original aluminum.
Aluminum wires are grey colored by nature and can easily be distinguished apart from copper metal wiring.
Homes wired with aluminum have plastic wire jackets that have either aluminum or AL initials emblazoned on them. You might also see a brand name of who produced the existing aluminum wiring marked on the wire jacket. These identifiers can most likely be seen in the exposed wires in your attic or your electrical panel.
Make a note of when the home was built. Any home built between 1965 and 1973, likely had aluminum wiring installed into the home.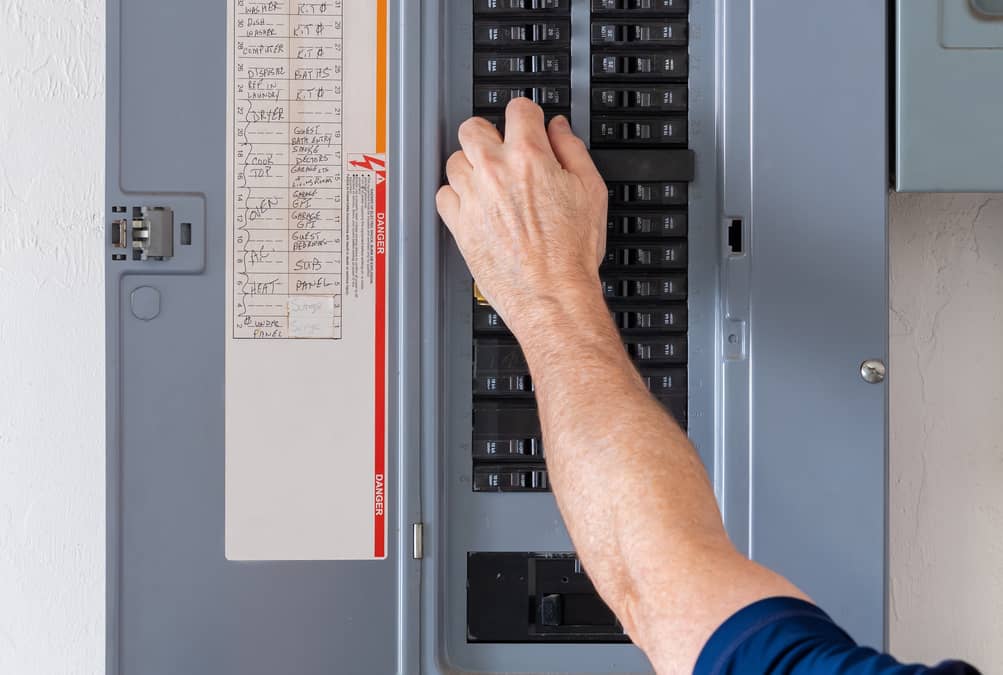 How Do I Proceed
There are a few routes that you could take if you're attempting to sell your home with aluminum wiring in it. Let's take a look at what the options might be.
Partial update – you can hire a local licensed electrician to complete a partial update. This will protect the main wire connections where you typically see electrical problems. A licensed electrician will often connect a piece of copper wiring to the ends of aluminum wires at connecting points. This is called pigtailing and is done by using a COPALUM connector. COPALUM is a metal sleeve that has been approved by the U.S. Consumer Product Safety Commission (CPSC). Most home sellers will consider this route as it is much cheaper than a full replacement update.
Cash buyer – get a home investor who is ready to purchase the home as cash buy "as is." Most home buyers in this situation do not care about potential updates. They are expecting to spend extra cash to get the home up to date with current living standards. This includes replacing aluminum wiring with copper wiring.
Commit to a full Rewire – once the home inspection is done and your inspector finds aluminum wiring, it is possible that your home buyer will request a full replacement. This could be costly, however, it could also save the sale of the home. So, if you really need to move, make sure to renegotiate a home sale price so that you have the cash to make a full wiring replacement.
How Much Does It Cost
Having your home rewired can cost you quite a bit. If you aren't prepared for the cost, it could really affect your bottom line. The average estimates from your licensed electrician will range from $4,000 to $9,000 to rewire a 2,000 sq. foot home.
Keep in mind that you can incur additional costs if the service panel, new outlets, and switches are also needing replacement. The electrical service panel can cost between $1,500 and $3,500 and new switches and outlets could cost an additional $100 to $150 per item.
Other Recommended Maintenance
Now that you know about wiring in the home, let's take a look at a few other areas for maintenance.
One area that parents worry about is the outlets in the wall. Little fingers can get into these so the best thing to install is a tamper-resistant outlet. A tamper-resistant outlet has a built-in safety mechanism that doesn't feed electricity if something is inserted into it.
Next, if your home is 30 years old and you live in Florida, you will need a Four Point Inspection. This will check out the roof, electrical, plumbing, and HVAC systems. With regards to wiring, the inspector will be looking for aluminum wiring, the type of panel, as well as whether the home is wired properly as well.
Lastly, LED lights are popular in homes but many wonder if they will start a fire. The good news is they don't produce much heat so they are less likely to. Also, light bulbs that are not LED generate more heat and have a much higher chance of starting a fire.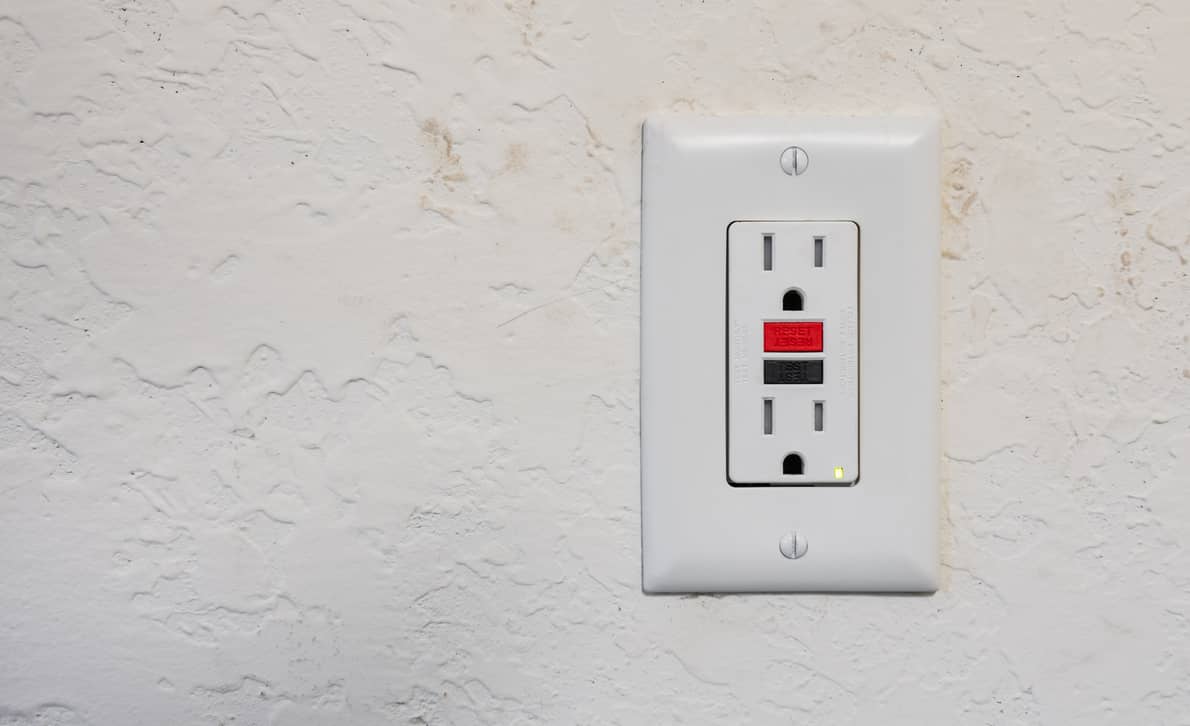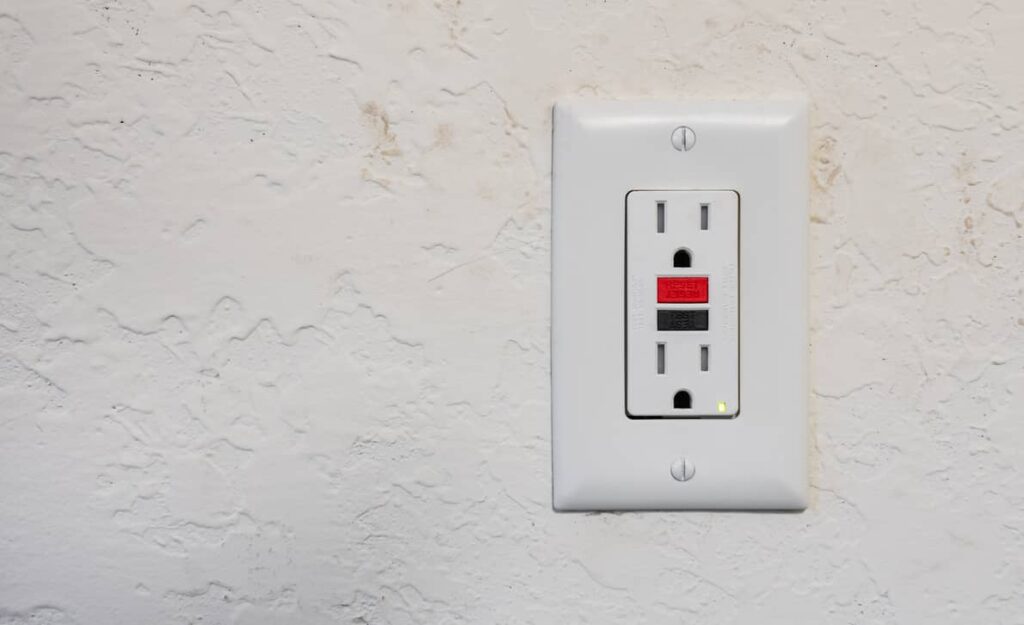 When Do I Call A Professional
When it comes to getting the wiring of your home inspected, it is vital that you hire a home inspection team. Do not rely on just a local electrician. You are better off getting the home inspection conducted so that you can find out what type of electrical wires you have in your home. Then, the home inspection team can recommend a reputable licensed electrician to complete the project.
Conclusion
The bottom line, before purchasing a house get a full home inspection conducted. Your local home inspection team can determine the type of electrical wiring found in the home. If it is determined that aluminum wiring is in the home, you can re-negotiate the asking price of the home.
This will allow you to ensure that you aren't paying out of pocket for a totally new electrical re-wiring. Reach out to Honor Services to assist you with determining the wiring of your home while conducting a thorough home inspection in Melbourne, FL, and surrounding areas.