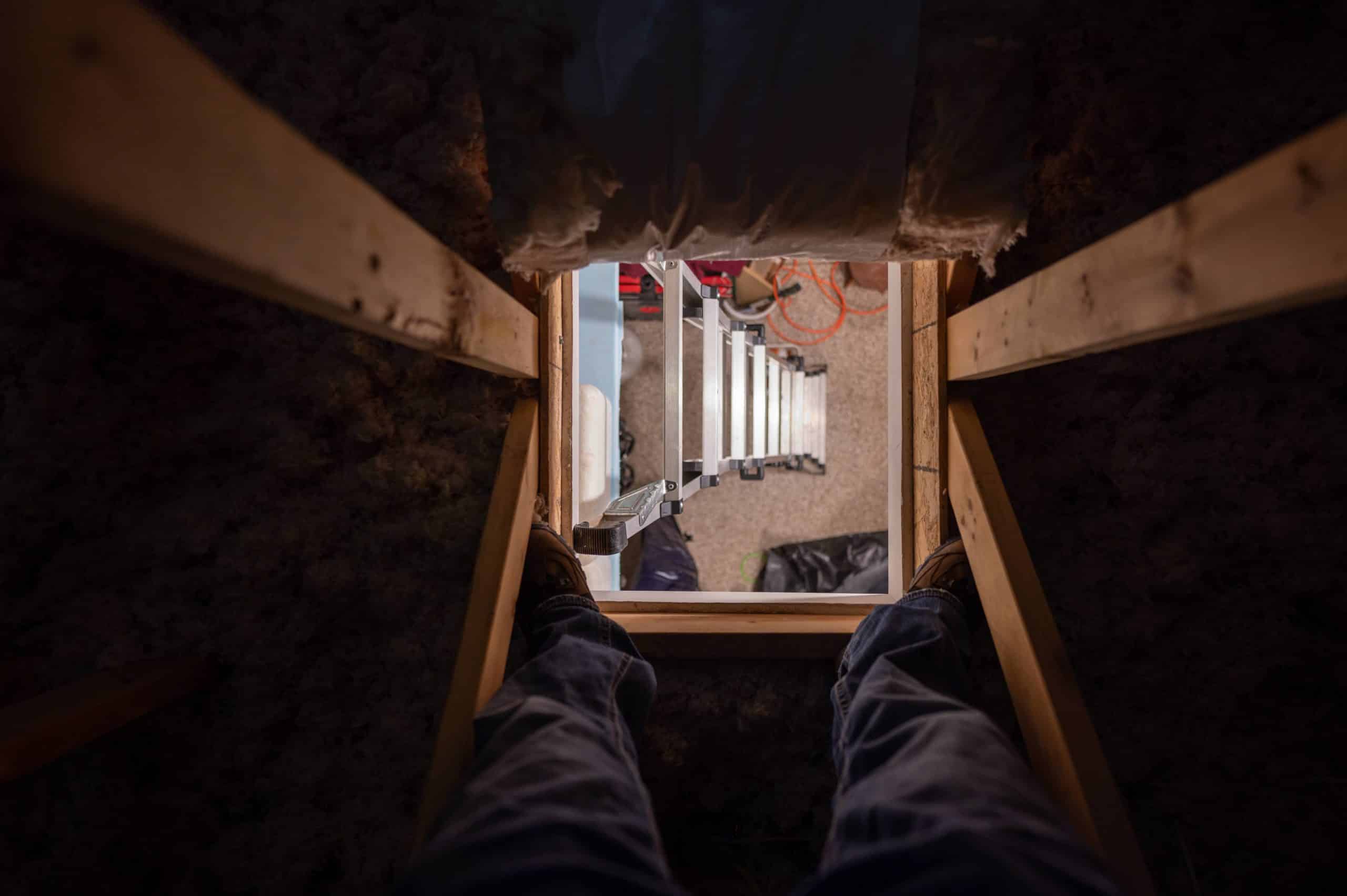 The months are getting cooler and you are using your heat a little more than usual. The month goes by and you don't think of the extra usage of your heat until you open the electric bill! Your electric bill went up substantially and you cannot figure out why. While sitting on the couch and pondering all of the possibilities, you begin to think that air could be leaking out as you heat the home.
The biggest location for air to be leaking out of your home would be the attic. It is the largest space in the entire home with multiple openings. So, you ask yourself, how do I air seal an attic? It is a multi-step process that we will discuss below. Deciding on if you can manage this task is next.
Let's take a look below as to what is required to complete this project.
Why Is This Important
Sealing the attic space is important for saving money on energy bills. Most attics have small openings around light fixtures, HVAC units, electrical boxes, and plumbing pipes. The majority of the time, you cannot see these openings because they sit under the insulation.
Luckily for you, that in the day's time you could seek out the openings and seal them up. Additionally, this keeps the warm air and cool air in. You aren't losing your cold air through the openings in the warm months and you aren't losing the heat through the openings during the cooler months.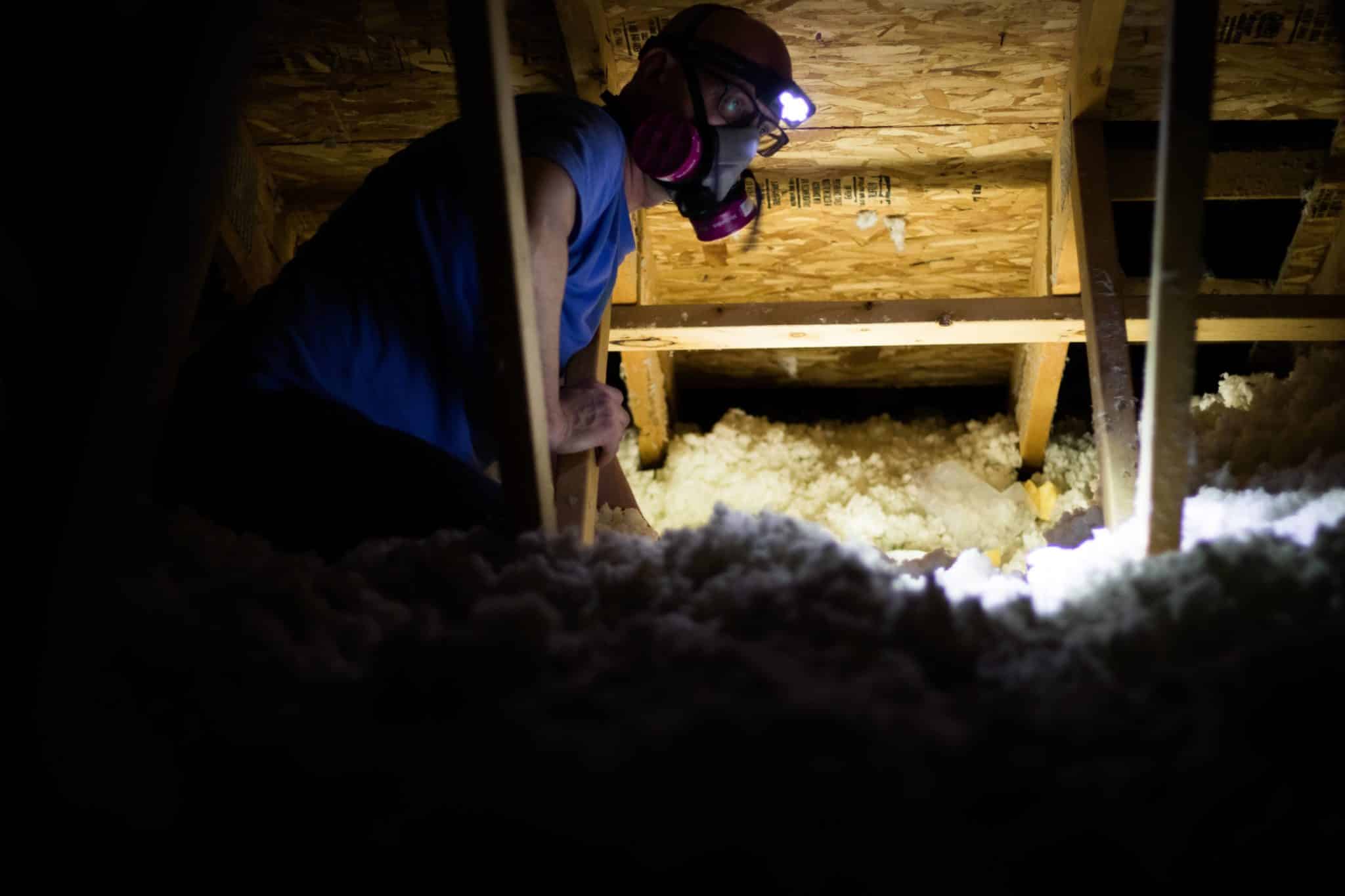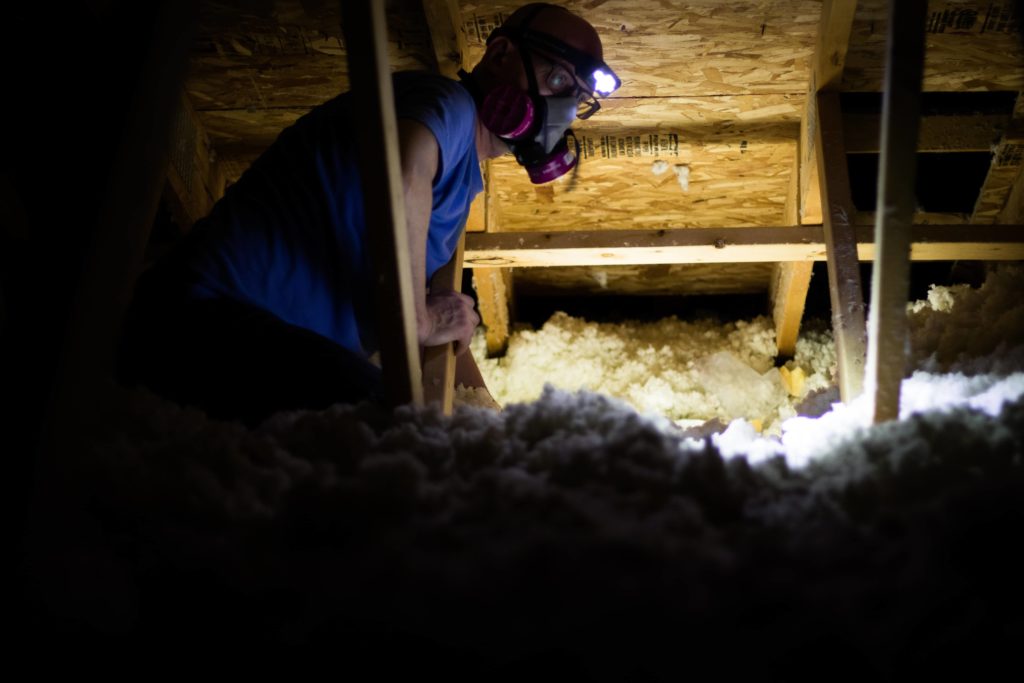 Recommended Items to Air Seal An Attic
Believe it or not, there are some necessary items that you will need to purchase to complete this project safely. Let's take a look at the lists below and determine if this is a project worth undertaking for the sake of time and money.
Recommended Safety Equipment
Hard Hat-nails are exposed through the roof and this protects your head from being caught up in them.
Flashlight-your lighting might be dim and you will need to find small openings.
Boards-having planks to lay down across the joists so you don't accidentally fall through the ceiling.
Safety glasses, gloves, and protective mask-provides safety to your eyes, nose, and mouth.
Materials and Tools
Cost to Air Seal An Attic
The cost to air seal your attic varies depending on size and access points to the attic. The average contractor estimates a cost at $1,500 to $2,500. Fortunately, this project can be done by the homeowner for around $150. The cost of materials such as sealers, foam, and insulation is relatively inexpensive and these items can be purchased at any hardware store. The project will take you about half of a day to complete.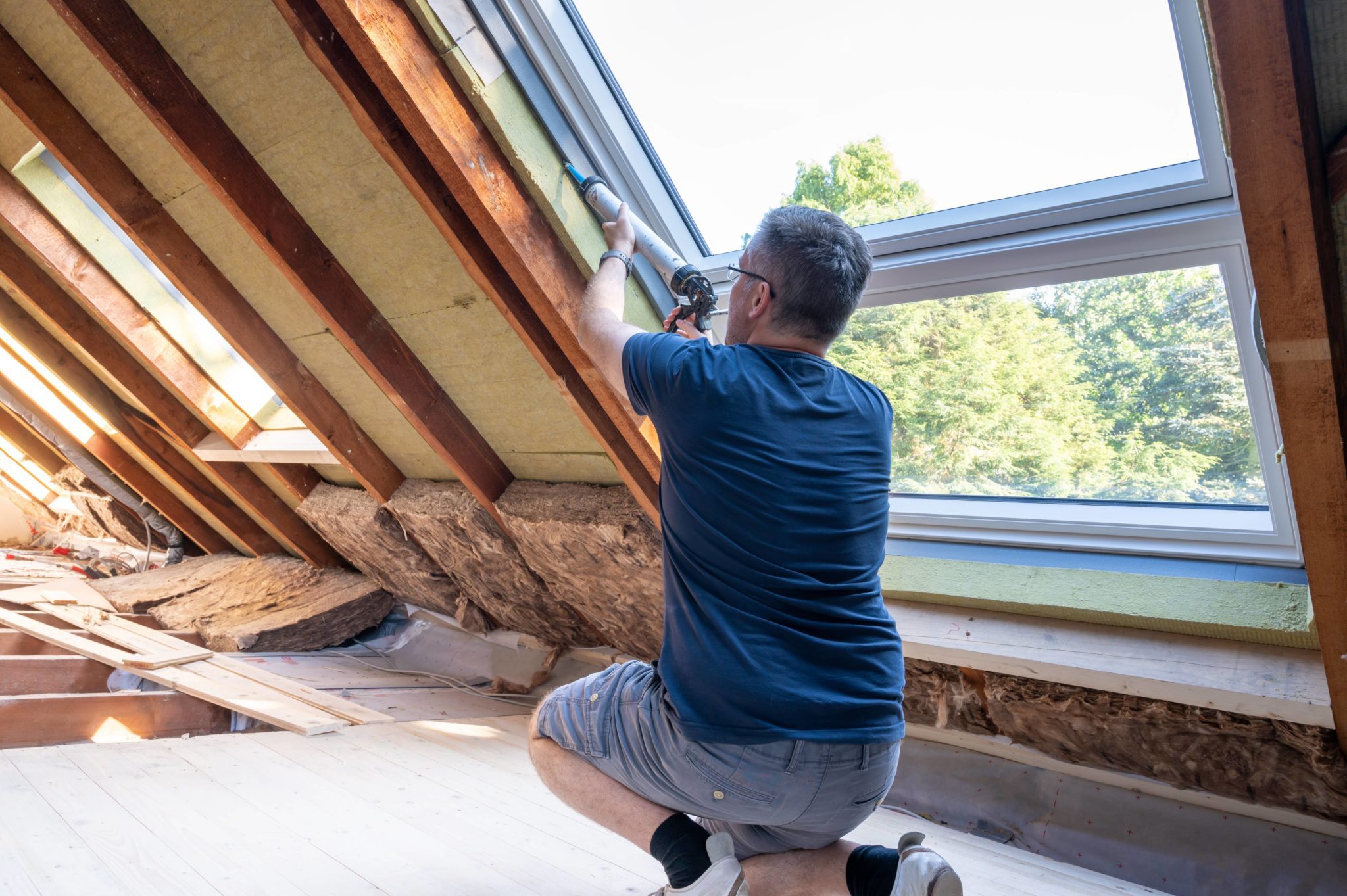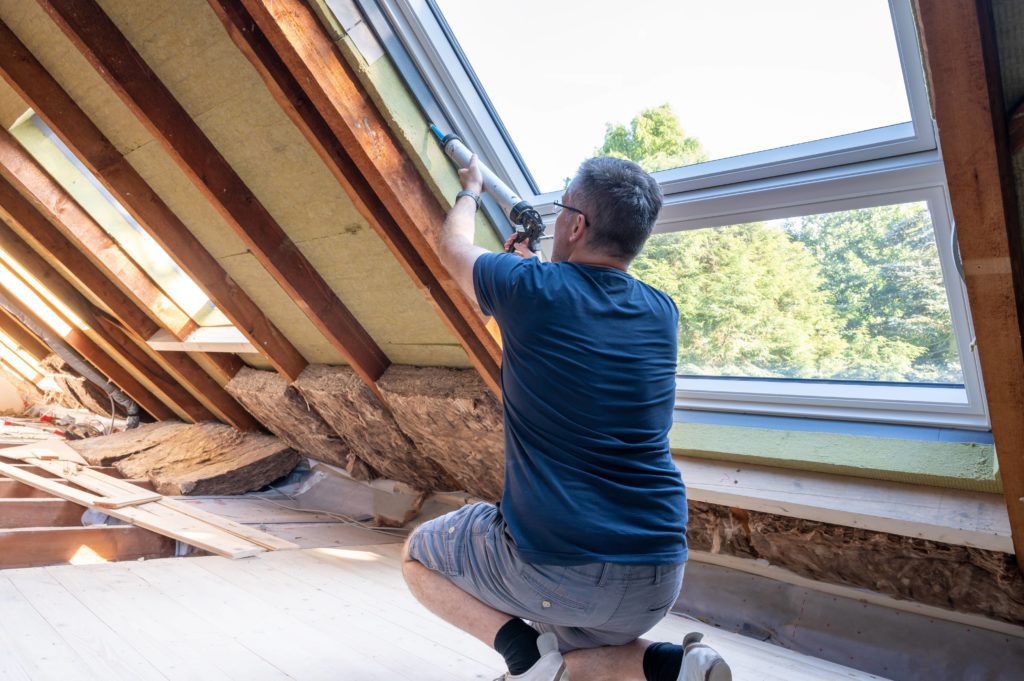 How to Air Seal An Attic
Let's take a look at the recommended steps necessary to complete a project like air sealing your attic space.
Examine your ceilings from inside the home to determine light fixtures and HVAC locations.
Pressurize your home. You can do this by closing all doors, windows, and placing a box fan in one window and cover the remaining openings around the fan with cardboard. The fan will blow air into the home and will inflate the home like a balloon. Once in the attic, you can see any disturbed insulation.
Fill in the biggest holes first as this will save time.
Plug any opening in the joists with bags and insulation.
Fit your flashing around the flue and cut the metal flashing to tightly fit around the flue in the attic.
Begin using foam and caulk to fill any small holes
Replace old recessed lights with more air tight canister lights. You can also check that the recessed lights are IC rated.
Seal the attic hatches or attic access. These are the hatches with the piece of drywall as the cover.
Check for appliance backdraft and make sure to install carbon monoxide alarms if you don't already have them.
Let's watch the video below to see how you can air seal and insulate the attic.
Other Recommended Maintenance
While you are in your attic making sure that all openings are sealed up, you will want to consider cleaning the attic crawl space. Mold and mildew or other dirty areas might arise and this would be a great time to address those issues.
Once in the attic, it is a great idea to determine the ventilation system. You most likely have some sort of ventilation in the attic. However, knowing what type of ventilation is important as you attempt to seal everything. Ask yourself, do you need an attic ventilation fan? Depending on where you live will answer that question. Other types of ventilation might be part of your home already.
Lastly, since you are living in Florida and getting up into your attic, you might want to be aware of some pests that you might encounter while up there. Knowing what the most prevalent pests in Florida might be, is a good way to have early knowledge of what you might come across while in the attic space.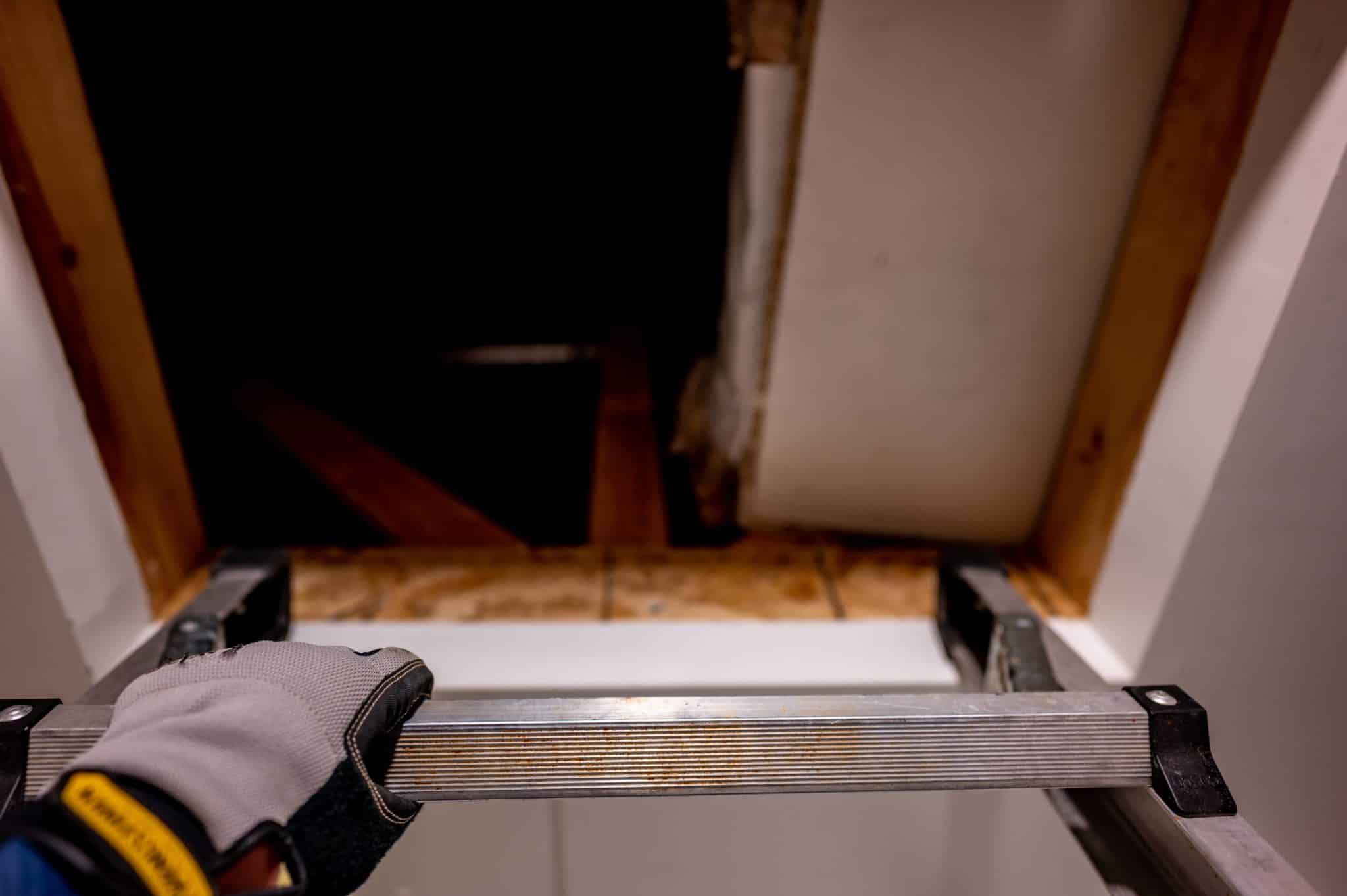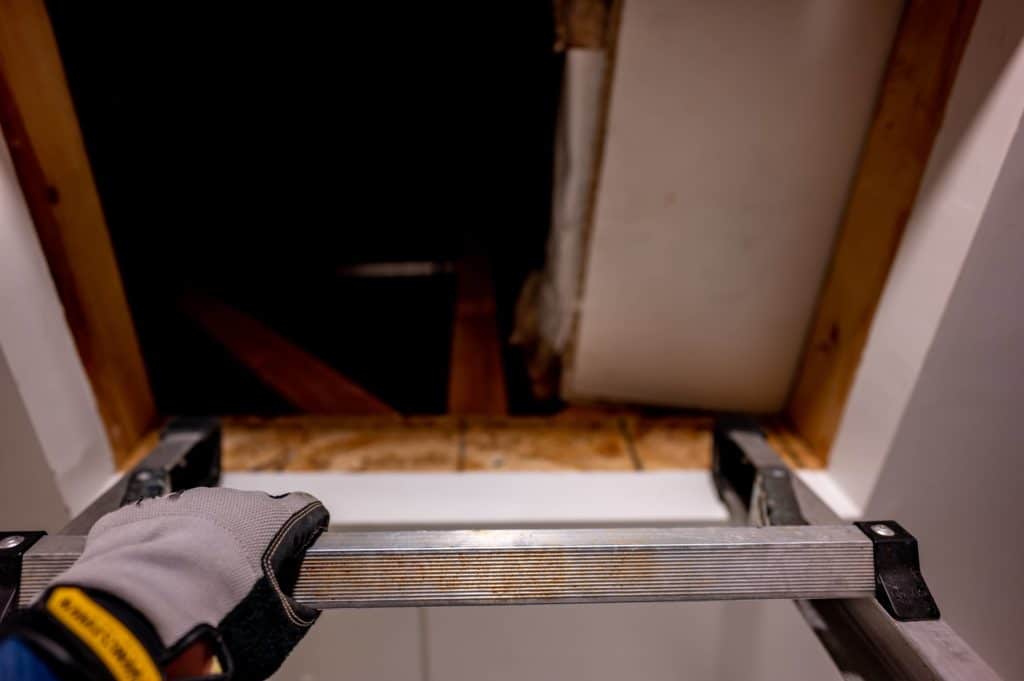 When Do I Call A Professional
Call a professional is important for this project. Making sure that all areas of the attic are sealed is important to prevent leaks and the loss of energy from your living space. Calling on a professional allows you to gain a full inspection of your attic and what will need to be done to ensure it keeps the cooler air inside and the hotter air outside, especially in the summer months.
Conclusion
The year-round weather in Florida is beautiful. However, saving money on your energy bill is even more beautiful. Sealing your attic in the winter months is the best time to ensure that the heat you use to warm your home isn't escaping through the attic.
In addition to savings on energy, educating yourself as a homeowner about common pests will enable you to help prevent them from entering your home, as well as a regular pest prevention schedule. Honor Services is your go-to for pest control and home inspections.